Donate to First Starters, Inc.
---
Learn Why to Donate to First Starters
---
Send Check or Money Order

You can make a donation by check or money order. Once we receive your check or money order we will cash it and send you a receipt for your tax records.
Please make it out to "First Starters, Inc" and send to:
First Starters, Inc.
4521 PGA Blvd. #128
Palm Beach Gardens, FL 33418
Thank you for your generous support!
---
Donate Bitcoin – 
1CUEPsJNpHfCkE2LYZ4872BoU3Uo7Hspim
---
Paypal – Credit Cards Accepted (Coming Soon)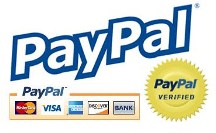 Donate using Paypal, no account necessary. You can use funds already existing in your account, transfer from your bank account or credit card on file. If you don't have an account, you can still donate using Paypal using your credit card.
---